Wild Rift: How to View Your Match History?
LOL Mobile: Wild Rift
Date: Apr/07/21 15:22:36
Views: 2158
If you want to improve your gameplay in League Of Legends: Wild Rift, you need to review your Match History as it contains a lot of information that can help you improve your skills. This guide outlines how to view your match history in Wild Rift to allow players to see what they're not doing well in the game, looking for gaps, to play better.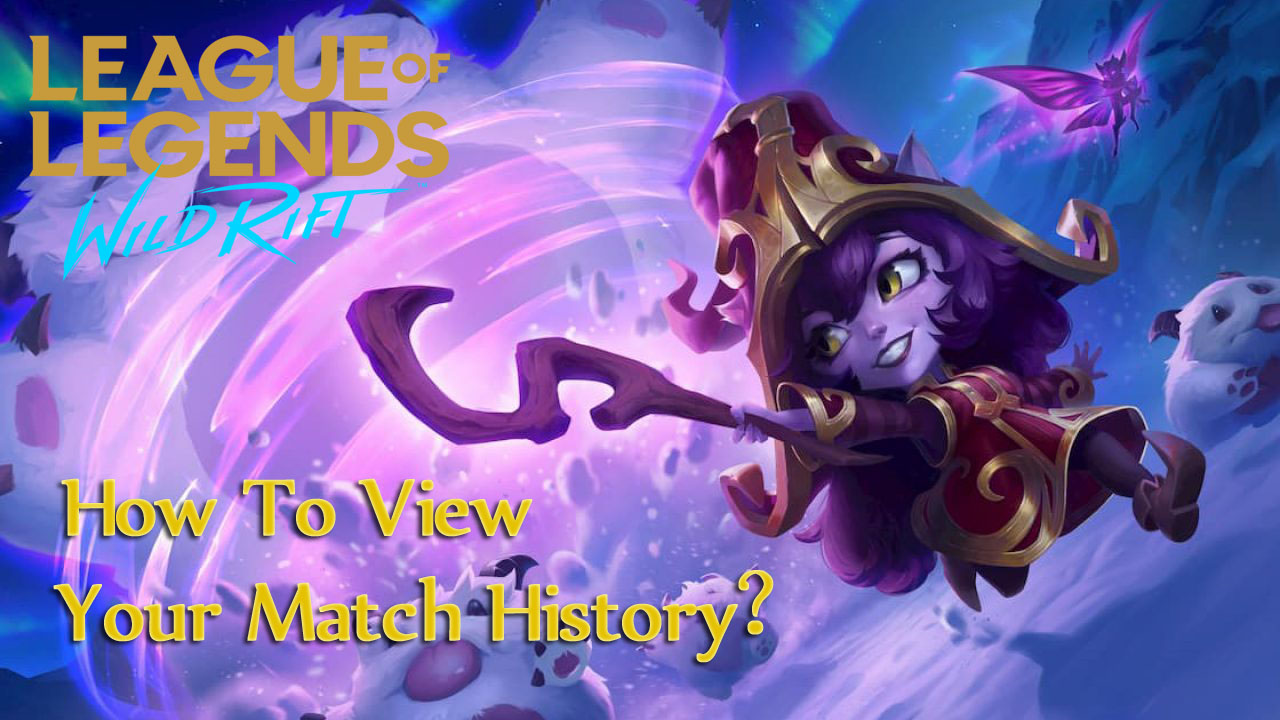 How to View Your Match History in Wild Rift?

Players can follow this step-by-step instruction on how to check their match history:

1. Start by tapping your profile avatar on the main screen

To get to the screen that has the match history options on it, first tap on your profile avatar. It'll be located in the top left corner of the game's UI on the main screen. The same screen where you see the play button.

2. Tap on the match history tab found across the bottom of the screen

On your profile screen, you initially land on the overview tab. This will give you a brief rundown of various types of data.

Directly below your profile avatar, you'll see four little icons. The farthest left icon is how many champions you own, then the next is skins, then the next is how many matches you've played, and finally, the last icon is your profile age in days. Tap on the match history tab to see a rundown of your different match results.

3. Scroll through your list of matches

As soon as you tap the match history tab you can see all of your matches in a brief overview in one long list. You can scroll through this list to see basic details.

4. Tap on the stack button to see a more detailed view of individual matches

If you're interested in a particular match, you can tap on the stack button on the right side of each match. This will let you view details about that match and that match alone.

5. View your gold and XP data for each Wild Rift match

One last thing you can check out if you want even more details is the data on your gold and XP gains. You can view this from the League Of Legends: Wild Rift match history tab.

On the screen for individual matches, you'll see a series of three buttons along the bottom left of the screen. Tapping on the second button will bring you to a screen that has gold and XP graphs, along with breakdowns of how much gold and XP your team, as well as the enemy team, acquired.

What Does Wild Rift Match History Consist of?

1. Post-Match Statistics

The in-game match history can record your last 50 matches in the game. Each of these matches contains post-match statistics which gives in-depth information about each team's stats from gold earned to XP Breakdown.

2. Performance Sharing

Match history has a feature that shares your achievements with your friends. You can share your match standings either by team performance or personal standing after the match with a fancy-looking banner to spice up your social media post.

3. Replay Feature

You can also find the replay feature in the match history where you can watch your previous matches from start to finish. The replay feature only works for the top 50 recent matches you had.

If you're interested in learning more about League Of Legends: Wild Rift, you can check out https://lolmobileaccounts.com/lol-mobile-accounts. Most importantly, you can also buy lol wild rift accounts here at a very low price, while enjoying fast, safe, and excellent services.

Wild Rift match history Related News And Guides